Tiedä sitten, johtuuko sateisen harmaasta säästä vai omasta päästä, mutta tänään täällä on ollut huono päivä. Sellainen, milloin mikään ei toimi kuten on sovittu, kaikki kaatuu, mikään ei maistu, mutta kahvi loppuu kesken.

Huono päivä on väistämättä myös ruma päivä: Taipuisien hiusten hallinta on muutenkin kosteina päivinä harhaa vaan, otsatukasta ei edes haaveilla. Kasvot ovat näppyläiset ja turvonneet, ja vielä eilen ihan ihmismäiset silmäni ovat pienentyneet yön aikana salaperäisesti noin puoleen alkuperäisestä koostaan.

Ja sitten kun päättää uhmata kohtaloa ja vihdoin kuvata luottounivormunsa, sekään ei oikein toimi: Neuletakkiin ilmestuu nuhjua tujua eli tahra - joka ei näy kuin kuvassa. Hiihtoleggingsit, jotka kruunasivat löytyessään muutenkin ihanan viime sunnuntain, saavatkin jalkani näyttämään lihavilta ja lyhyiltä. Rock-henkinen ruutupusakka, jota käytetään hihat käärittyinä väriläikkänä just näinä päivinä, kun henki kaipaa jo takkia, vaikka ruumis välttämättä ei, on KATEISSA. Kaiken huipuksi ihanat, ihmeelliset Charles Jourdanit ovat yhtäkkiä jalkaani liian isot! (No ne saa onneksi läskileggareiden jalanaluslenkillä niitattua jalkaan kiinni. Että  jotain hyötyä.) Pilvimassasta huolimatta kuvat ylivalottuvat ja mustien sävyt riitelevät epäluonnonmukaisesti keskenään - tai jäävät pikimustiksi:




En ala enää mitään.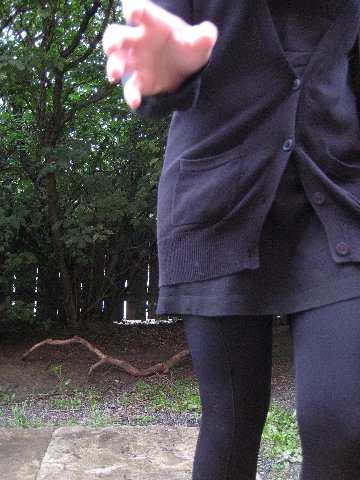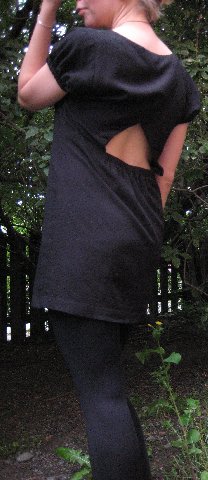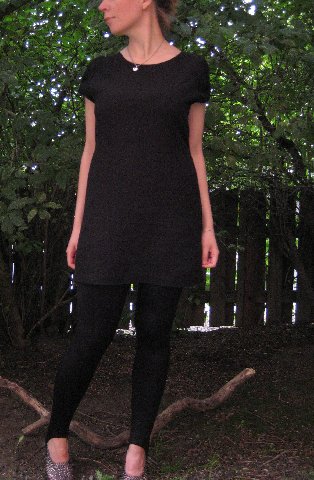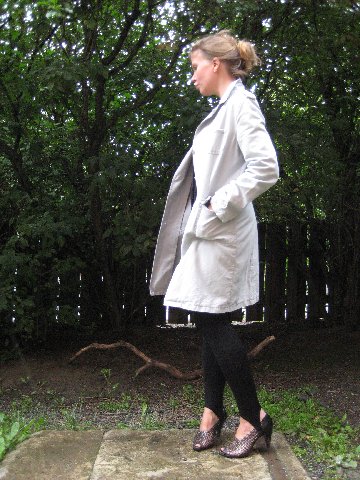 Silkkimekko - Filippa K
Puuvilla-viskoosineuletakki - Filippa K
Hiihtoleggingsit - Vila
Verkkokorkkarit - Charles Jourdan
Puuvillatakki - See by Chloë
Nahkalaukku - mummun jäämistöä, Made in Italy
 
Ok, pakko myöntää, että kapealinjaisen, vuorettoman takin (ostettu -02 syksyllä Long Islandin Century 21 -poistomyyntiliikkeestä, käytetty ja rakastettu ever since) ja syysvärisen laukun käyttöönotto ihan pikkaisen helpotti. Loppupäiväksi kannattanee hakeutua itseäni parempaan seuraan.

"I look to you
How you carry on
When all hope is gone
Can't you see

Your optimistic eyes
Seem like paradise
To someone like
Me"



Ps. Huomenissa heitän taas jotain uutta kirpparikamaa myyntiin - turha niitä on kaapissakaan säilöä, kun EI MULLE SOVI MIKÄÄN.