Malia haastoi blogissaan vierailevat "tekemään asupostauksen joka ei liity tähän vuodenaikaan tai tämänhetkiseen muotiin mitenkään. Kuvaan pitää saada vain asu, jonka mielellään pukisi ylleen välittämättä edellä mainituista seikoista."

Kuvien asun motiivina oli oikeastaan vain kokeilla äidin klassista Marella-jakkua, itse en edelleenkään omista laadukasta pikkutakkia. Harmaat liian lyhyet vakosamettifarkut löytyivät jemmasta, ja ovat vihdoin just sopivan ei-kireät. Kengissä terävä kärki kiinnostaa, nämäkin Palmroth-yksilöt ovat VIELÄ mutsin omaisuutta...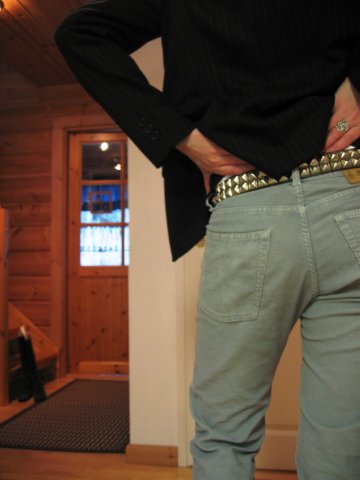 Sopivasti, vaan ei liikaa* revitty sukkahousu -trendiin viittaavat sukkikset mutsi ehti jo lahjoittaa - ja Nelliinallahan taisi ollakin samanlaiset?

*Joskus on ihan hyvä tajuta olevansa vähän niinku vanha joihinkin juttuihin.




Mun oikea sunnuntaipäivän asu tulee kuitenkin koostumaan random toppavaatteista, villapaidasta, kerrastosta ja NÄISTÄ: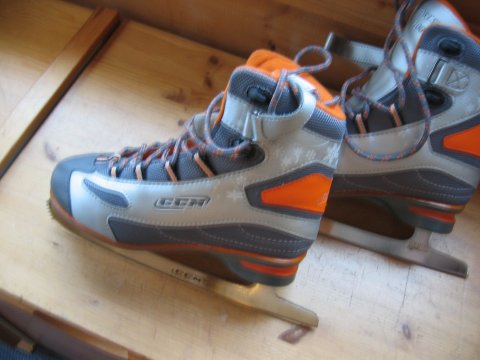 On meinaan naistenkin luistimien käyttömukavuus kehittynyt 30 vuodessa! Ulkonäkö välttämättä ei, mutta on noissa mun kevättalven lempivärejä: oranssia ja heijastinta!

Monen muun tavoin mullekin oli kehittynyt kouluvuosina talviurheilutrauma, mutta sitten päätin että on aika tyhmää antaa jonkun epäreilun liiksanopen turmella mahdollisuudet hauskoihin ja hyödyllisiin kokemuksiin. Hiihtämään en näillä lumilla ole vielä päässyt (oikeesti, mikään ei ole tehokkaampaa vatsanseuduntreeniä kuin pertsan painelu), mutta nyt kutsuu parahultaisiksi jäätyneet järvijäät! Raikkaassa pakkasilmassa liikkuminen ON myös yksi parhaita mielialalääkkeitä, "minä sen tiedän, minä jos kuka". Reclaim the snow and ice, brothers and sisters!

Tamperelaiset huomio, Iidesjärven pinta on just nyt loistava ja suosittu luisteluareena, siellä voi vastaan luistella vaikka keitä...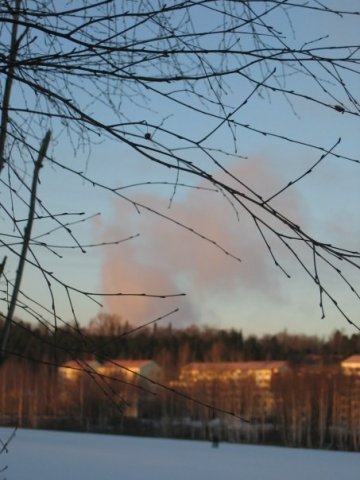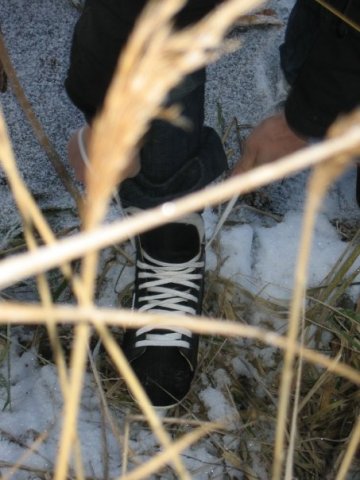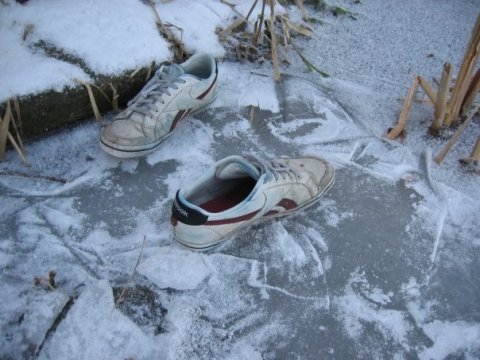 "I'm in heaven with my boyfriend, my laughing boyfriend"