Saatatte muistaa toukokuisen rakkaudentunnustukseni Dead Birds and Lionheart -vaatemerkille. Rakkauteni merkin dramaattisiin leikkauksiin, upeisiin kankaisiin, huoliteltuun työnjälkeen ja ihmeitätekevään mitoitukseen on vain syventynyt jokaisella Super Mukavaan suuntautuneella hipellyskerralla, joten onneni oli ns. täysi, kun merkin suunnittelija Maria kutsui tutustumaan naisten omaan liikkeeseen/showroomiin Tampereen Satakunnankadulle.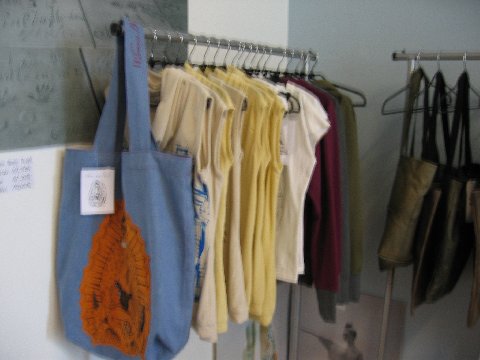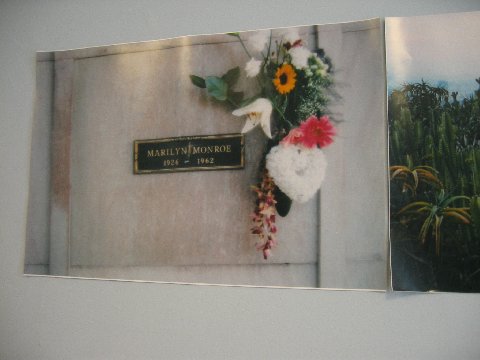 Kävin eka kerran Laws of L1ght -liikkeessä blogini vakikommentaattorin, ihanaisen Annan kanssa lauantaina, ja olimme välittömästi myytyjä. Eilispäivän kulutinkin liikkeessä sitten miltei kokonaan Marian kanssa jutellen, kiitos vielä! Dead Birdsin ja "teepaitamerkkinsä" Wham Bam TuMin lisäksi Anni ja Maria myyvät kreikkalaista katerinaleksandrakia ja ranskalaista Ame Soeur by Taschenia, joiden vaatteissa on samaa oivaltavuutta leikkauksissa ja yksinkertaista dramaattisuutta (Hei pikkujoulupukki: TARVITSEN katerinaleksandrikin vetoketjulahkeiset paljettihousut, ks. kuvat...).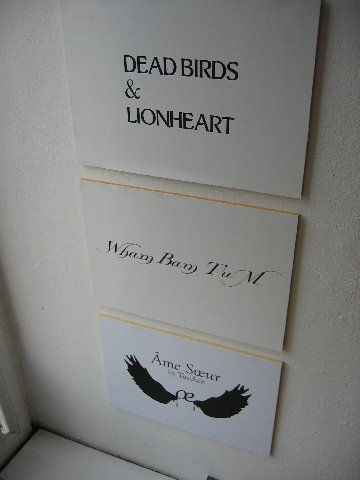 DB&LH:han ei tee mitään kliseistä pikkukivaa kotikutoista hilipatiheijjaa suomimuotia ja trendirelettä, vaan veistoksellisia JA funktionaalisia vaatekaapin tukipylväitä: Niitä aarteita, joiden ylle pukeminen tekee aina onnelliseksi (ja siitähän pukeutumisessa pitäisi olla kyse).

Jos ihastelet vaikka Balenciagan, Balmainin, Boudiccan ja Sophia Kokosolakin linjoja, niin tervetuloa Tampereelle! Naisten työhuone on liikkeen yhteydessä, ja huolellinen käsityönjälki todella näkyy luksusluokan kankaista saumojen viimeistelyyn. (Verrattuna moneen lehdistössä hehkutettuunkin suomalaismerkkiin DB&LH:n kankaiden ja ompelun jälki on kyllä ihan omaa luokkaansa, ei olla vaan vedetty saumurilla sinnepäin... Tällä tavallahan vaatteet PITÄISI valmistaa. EI MILLÄÄN PAHALLA, muttei kyllä hyvälläkään niille muille suomimerkeille...) Leikkauksiinsa ja laatuunsa nähden Dead Birds & Lionheartin vaatteet eivät sitten olekaan kalliita - varsinkaan, kun upeasti leikattu mekko kestää juhlasta juhlaan ilman asustehärpellystä, vain riittävän korskeat kengät tarvitaan. (Muutamien satasten hintojen päivittelijöille suosittelen sovitus- ja hiplauskierrosta meillä ja maailmalla: Jopa Intternet-kaupoissa vastaavantasoiset asut maksavat tonneja, ei satasia. Niin ja mainitsinko jo yksilöllisyyden? Ja sen, että naiset ovat enemmän kuin halukkaita muokkaamaan vaatteita ostajan mittojen mukaan.) Support your local designer AND dealer, hitto vie.




Mulla olisi kauheasti sanottavaa vielä näistä ihanuuksista, ja koko Dead Birds -maailmasta, mutta jos nyt katsotte eka nämä kuvat ja menette sitten itse tutustumaan - nämä vaatteet heräävät eloon päälle puettuna. Laws of L1ght -showroomiin on sitäpaitsi suunnitteilla kaikkea kivaa häppeningiä aiempien mallistojen penkojaisista taidenäyttelyavajaisiin, eli hyviä bileitä vaatekaupassa, mikä voisi olla mukavampaa!!!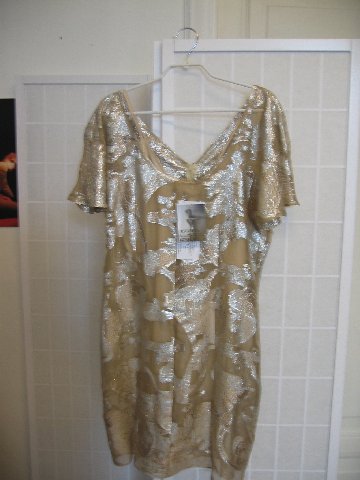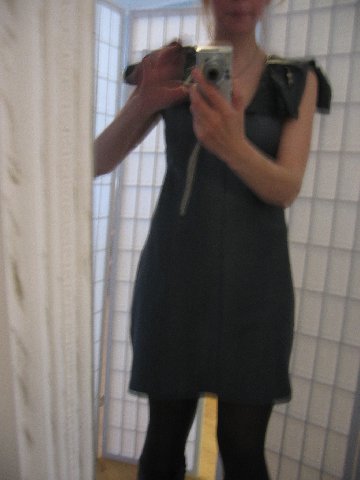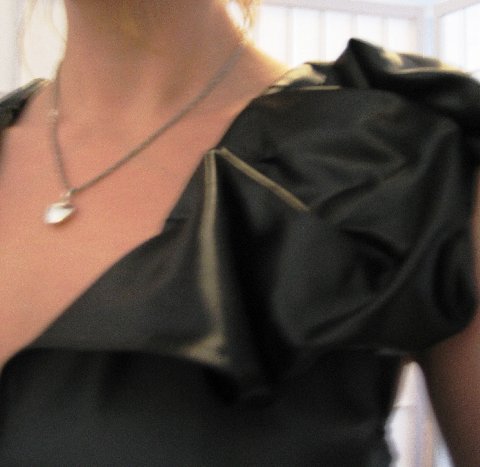 Päivän biisi ja Brettin poskipäät on omistettu Marialle - nainen, joka ymmärtää muunmuassa Wallanderin, brittiläisen androgynian ja Sueden Neilin päälle niin syvällisesti, ei voi suunnitella tylsiä vaatteitakaan!