Näin tummina, lämpiminä elokuun öinä on hyvä horista vaikka tyyliesikuvista.
Aloitan itselleni pitkäaikaisimmasta ja itsestäänselvimmästä.
Tutustuin Nicoon eräänä teinikesänä, kun asuin yksin omakotitaloa, luuhasin päivät kirjaston tiskin takana, luin kompulsiivisesti kaiken käsiini saamani 60-luvusta kertovan ja kuuntelin yökaudet Velvet Undergroundin ja Nicon banaanilevyä.
Silloin viehätyin kaikista Warholin Factoryn supertytöistä, hiuksetkin leikattiin ja platinavalkaistiin à la Edie Sedgwick. Vielä syksyllä lukion ekaluokalle marssiessani kaikki vaatteet olivat mustavalkosia, mekot minejä, sukat polveen ja ripsissä kuukausittain laitettavat irtoräpsyttimet. (Ei, en linkkaa kuviin. Todistusaineisto makaa kenkälaatikossa piilossa.)
Nico oli mielessäni jääkuningatar, etäinen ja pelottavakin.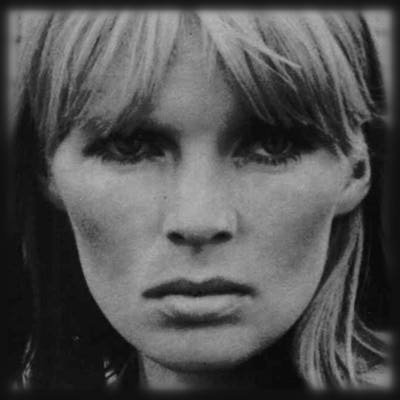 Vähän varttuneempana ja edelleen kuuskylukuun liimaantuneena tajusin Nicon hienouden ja erityislaadun Factoryn poppoossa. Toisinkuin niin moni muu Andyn lempipimu, Nico oli aikuinen nainen, joka ihan itse (ja reippaalla häikäilemättömyydellä) rakensi uraa, ei uhriksi heittäytyvä rikas tyttörukka. Onhan se nyt luontevampaakin naisenroikaleen samastua Suureen Saksalaiseen kuin johonkin anorektiseen perijttäreen.
Nico oli kamppaillut ensin toisen maailmansodan jälkeisen Berliinin raunioista itsensä malliksi Pariisiin, päätyen jopa Fellinin La dolce vitaan, sekä tekemään lapsen Alain Delonin kanssa.
Lontoosen siirtyneestä Nicosta tuli über-mod-tyttö, joka lauloi Andrew Loog Oldhamin levymerkille I'm Not Sayin –biisin, ja hyvin lauloikin. Video youtubessa.
Kunnon opportunistina Nico haistoi seuraavaksi, että New York City is where it's at, hurmasi Warholin, tämän kätyrit ja puoli kaupunkia.
Nicon tyylistä piti jotain sanoa. Billy Namen mustavalkokuvat loivat Factorysta ylimaallisen kuvan ja Nicosta piikkisuorinen blondeine hiuksineen ja valkoisine housupukuineen jumalattaren. Tämä Valhallan valtiatar ei ole lakannut inspiroimasta puolta muotisuunnittelijoista, mm. Tom Fordin Gucci-ajoista puolet "inspiraatiosta" oli niin Nicoo.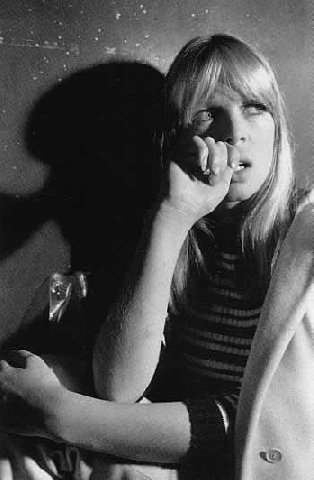 Vuosien saatossa itselleni on muodostunut läheisemmäksi arki-Nico, tai rajähtänyt Nico. Se, joka selittää haaleanvihreät silmät ammollaan jotain ravintolanpöydässä, hiuksissa karmea hennasävy (Nico tykkäsi Jim Morrisonista, Jim tykkäsi punapäistä, Nico värjäsi tukan) joka korostaa naaman ihottumaa, päällä villapaita. Ei ole linkata kuvaa, mutta siinä teille mainio tekosyy hankkia Billy Namen vahingossa löytyneistä värkuvista koostettu All Tomorrow's Parties –kirja. Sen kirjan kuvissa Factory-posse ei poseeraa, vaan hihittää nenät punaisina.
Pidän myös Nicosta, joka nojailee hautuumaalla ristiin. Nicosta, jonka Marble Index –levyn kuvissa oevan kasakkatyylin Yves Saint Laurent naisen itsensä mukaan pölli seuraavaan kokoelmaansa. Nicosta, joka pöhöttyneenä kiersi Euroopan punk-klubeja.
Nico-tyylin kulmakivet ovat selkeät vaatteet, harvat korut, simppeli tukka ja itsevarmuus. Muita voi harjoitella - luustonrakenteen kai tarttis olla synnynnäinen. Ilmankin onneksi pärjää.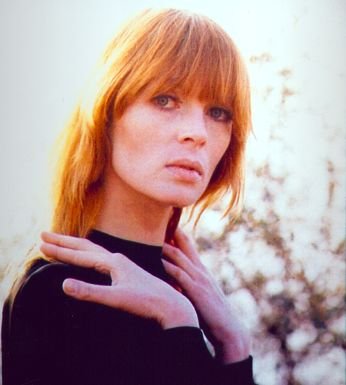 Lisää luettavaa:
Richard Witts: Life and Lies of an Icon:
Paras lukemani popparielämäkerta ja parhaimpien joukkoon kuuluva aikalaiskuvaus.
James Young: Songs They Never Play On Radio:
Kirjailija kiersi nuorena muusikkona keski-ikäisen Nicon kanssa keikoilla kälyisellä bussilla.
Välttämätöntä katsottavaa:
Artsuvideo kappaleeseen You Forgot To Answer, harvinaisempaa Nico-kuvastoa teinimallipäiviltä loppuun asti.