Olin joku aika sitten rappioromanttisissa kolonialistisen Afrikan fiilistelytunnelmissa, joten tulin vihdoin lukeneeksi Judith Thurmanin perinpohjaisen Karen Blixen -elämäkerran,ja hyvä niin. (Kyseinen opus on lusinut vanhempieni - kuten varmaan puolen Suomen - kirjahyllyssä kasikytluvun puolivälin Minun Afrikkani -elokuvan aikaansaaman Blixen-huuman ajoista asti. Muistattehan, Meryl Streepin vahvasti "tanskalaisittain" murtava voice-over: I had a farm in Africa, at the foot of the Ngong Hills... )

Thurmanin elämäkerta sai Blixenin vaikuttamaan tutustumisen arvoiselta kirjailijalta (jopa minusta, joka periaatteessa kavahtaa kaikkea mitä kehutaan maagiseksi tarinankerronnaksi), mutta oleellisinta on tietysti paronitar Blixenin ulkoinen tyyli.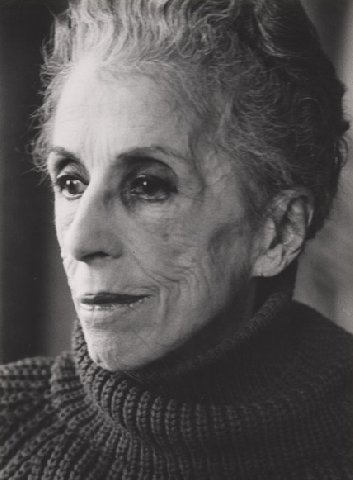 Karen - eli Tanne tai Tania tai kirjailijanimellään Isak Dinesen - rakensi olemustaan tietoisesti ja vuosikymmeniä osin erittäin nihkeiden lähtökohtien päälle. Jo valmiiksi laihuutta ihannoimaan taipuvainen nainen sairasti häntäheikkiaviomehensä tartuttamaa syfilistä, mikä runteli kroppaa ja vanhensi kasvot, eikä oikein muu suuhunpantavakaan uponnut kolmekymmenkiloiseen kirjailijaan kuin osterit, sampanja ja amfetamiinipillerit. Neuvokas Blixen korosti omitusta ulkomuotoaan suttaamalla silmät mustiksi - tarinankertojien vanha hyvä tapa Sheherazaden ajoista asti - ja pukeutumalla joko isoihin miesten villapaitoihin tai 20-luvulla pariisilaisateljeissa teetettyihin iltaluomuksiin. Päähän vielä hassu hattu tai turbaani, ja Omituinen Vanha Nainen par excellence oli valmis!




Kaikin tavoin eläväisempi tyyli-ikoni on Stereo Totalin berliininranskalainen laulaja Françoise Cactus. Rakastuin mlle Cactusiin lähtemättömästi joskus vuoden 1997 tienoilla, kun haän saapasteli polvet vähän koukussa, ehdottoman korkeavyötäröisissä pillifarkuissa (kuka muu muka käytti 90-luvun lopussa korkeaa vyötäröä ja pillejä?!?), käsilaukku käsipuolessa Tampereen Yo-talon lavalle rumpusetin taakse, hymyili ystävällisesti, kohensi rillejään ja alkoi paukuttaa. Vähän niinkuin alla (Hey Supergirl!):




Françoise Cactusin tyyli on omanlaisensa sekoitus 60-luvun yé-yé -tyttöjä (Gall, Hardy, Vartan jne), punk-tätiä ja joka toisen berliinittären je ne sais quoi'ta, kuten bändin tuotantokin käännösiskelmien omimisesta (kuten tässä Holiday Inn -vetäsyssä) omaan tuotantoon.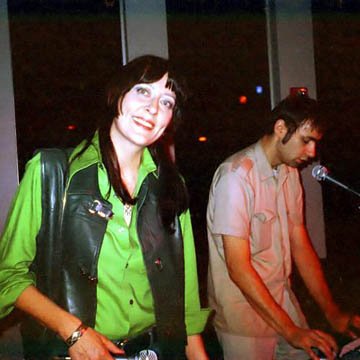 Kuvien (suurin osa peräisin bändin omilta sivuilta) perusteella "le style Cactus" on parhaimmillaan satunnaisissa tilanteissa, ei ylistailatuissa promokuvissa. Stereo Totalin ura alkaa olla vaihtoehtobändiksi kunnioitettavan pitkä, ja Françoisen rennossa asenteessa ja tyylissä riittää jokaiselle wannabe-artsutytölle omaksuttavaa. Bändi- ja elämänkumppani Bretzel Göring nyt on muutenkin vaan ihana.
(Kuvassa pariskunta lomalla viime vuosituhannen lopulla):




Joulupukin toivelistalle menee tällä postauksella Cactusin kirja (plus ääniteos?!?) Autobigophonie.