Rakas blogi,
tiedän että olen laiminlyönyt sinua ja olen tosi pahoillani. Ei tää johdu susta, mulla vaan on jotenkin itteni kanssa ollut sellanen vaihe, että tarviin niinku omaa tilaa… Nyt päivitetään, kun Anu käski.
Uudenkarhean vuoden kunniaksi ennustuksia ja päätöksiä! (Ei lupauksia, ne on nössöille. Päätös sen olla pitää.) Voilà:
1. Alan pukeutua paremmin. Olen hiihtänyt koko loppusyksyn ihan järkyissä villapaita ja kalsarit (ei niitä kehtaa edes leggingseiksi kuvailla) yhdistelmissä, vaikka kaapissa olis vaikka mitä ihanaa ja värikylläistä, hurmetta ja lureksia. Nyt loppu moinen jumalaton meno, otan silitysraudan kauniiseen käteen. Mekkosillaan tavataan! (Jos tästä talvi vielä tulee, niin sit mekossa ja villahousuissa.)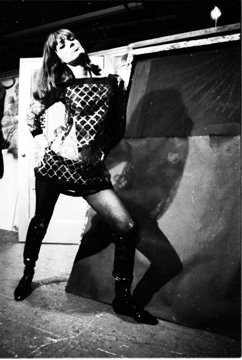 (randomfactoryböönan kuva: Billy Name )
2. Juhlin syksyllä vanhenemista järkkäämällä 33 ja 1/3 -bileet. Niihin on tilaisuus vain kerran elämässä!
3. Niissä kuunnellaan tietty lp:eitä. Jo nyt vuoden 2008 levy on Manicsien Generation Terrorist (julk.1991) ja vuoden look on Richey Manic 4 Real.
(En osaa linkittää tähän videoo, niin kattelkaa tuubista)
You love us, oh you LOVE us! Your love is like a holocaust!
Kaverini Antin kunniaksi toivon joka paikassa Motocycle Emptinessiä ja vedän ilmakitaralla komiasti!
Kaikki yhdessä nyt:
"Drive away and it's the same
Everywhere death row, everyone's a victim
Your joys are counterfeit
This happiness corrupt political shit

Living life like a comatose
Ego loaded and swallow, swallow, swallow "
(Vuoden huhu on tietysti sama kuin vuoden huhu 1996, eli Richey elää ja voi hyvin Tampereen Pispalassa.)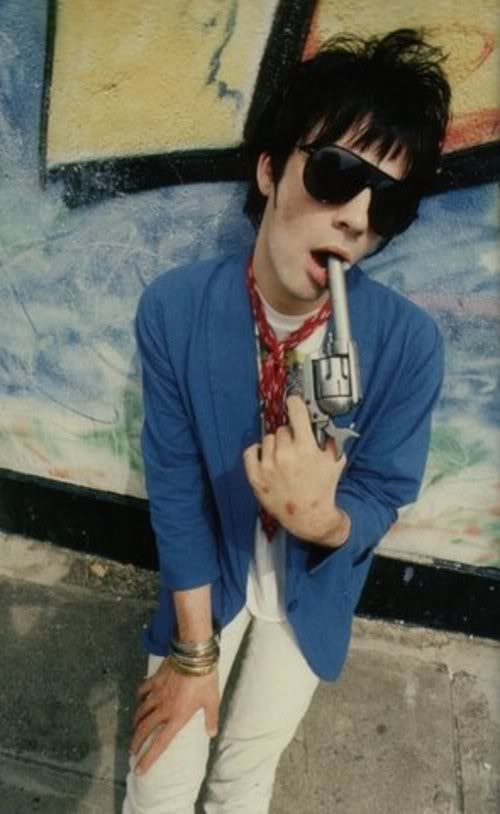 Toinen musajuttu tälle vuodelle on suomi-hc-punk. Mulla ei ole kiehtovaa ja Sopan tuoksuista "keesin takia kotiarestissa" -nuoruutta, koska 80-luvulla kuuntelin Mel&Kimiä ja Biitleksiä, 90-luvulla shoegazingia ja Biitleksiä, mutta koskaa ei ole liian myöhäistä hankkia angstista teini-ikää. Äpärät! Punkin makuun pääsee turvallisesti kantakapakan jukeboksissa ja internet-ympäristössä esim. DJ Perzzan Kiitos veteraanit 1982-1982 -miksauksella
(Itseasiassa tän postauksen otsikkona piti olla Turpa kiinni ja nussi, mutta kun meidän äiti lukee tätä aina välillä.)
4. Aikuinen nainen –projekti jatkuu. Viime vuoden tavoite oli opetella käyttämään huulipunaa, ja aika pitkälle pääsin: Olen nykyään tyytyväinen huulikynän käyttäjä! Chanel Crayon Gloss, sävy caramel. Ihanan rasvaista!
Tänä vuonna tarttis opetella hoitamaan kädet ja kynnet, jotta niihin on sitten mukavampi pujotella timanttisormuksia, joita tuottaa seuraava projekti:
5. Oikea duuni, josta maksetaan oikeaa palkkaa tai/JA oikeaa palkkaa ansaitseva miäs! Eli heiluri!
(Note to self: Tamperelaisista regei- ja dubstep-bileistä ei välttämättä löydä edes mummonmarkkamiljonäärejä, mutta ainahan voi yrittää. Tärkeintä on liike, ei päämäärä.)
6. Edelliseen liittyen lupaan käydä tanssimassa paljon enemmän. Ainakin näissä: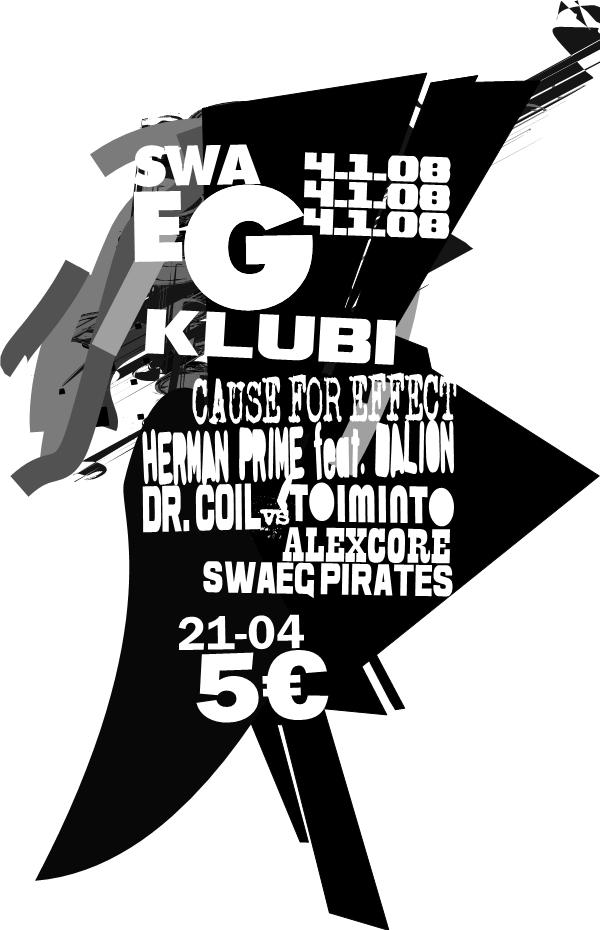 Näissä (vanha flaikku, oivoi):
Ja täällä, kun se tulee Tampereelle!
7. Päivitän blogia aina välillä. Ja korjautan sen hiton kameran.
Hyvää uutta vuotta kaikille!